School, Library and Educational Shows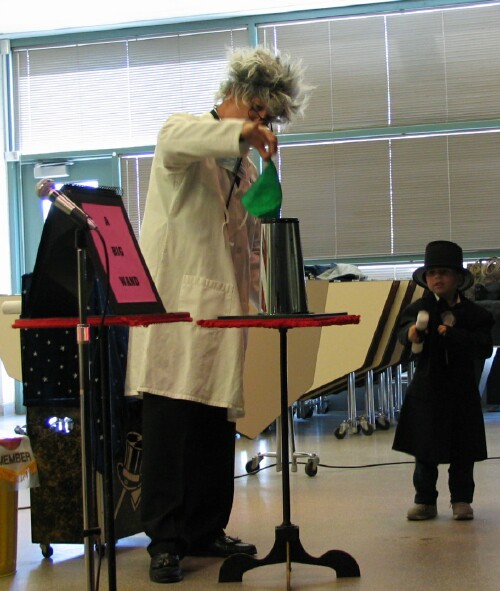 Chris has performed these award-winning entertaining shows in hundreds of schools and community centers with great success. If you are planning to have a magician, why not make the presentation educational? Chris has over 27 years of experience teaching and developing curricula for adults and children. The drug prevention and safety programs are scripted and based on documented empirical research. Each presentation can be adapted to address current events or concerns. In addition to magic; Doctor Nincompoop®, puppets and ventriloquism figures may be added to the performance. Most importantly, the programs are fun and exciting!
If you just want a fun assembly program Chris can do that too!
Kids Really Dig Magic!
Come join master magician Chris Manos as he digs into books to learn a bunch of magic tricks. In addition to some of Chris's zany magical treats, he will show children how easy and fun it is to find amazing and easy-to-do magical illusions in a book.
Safety Magic Show (Preschool-6)
Chris wrote the book on safety magic. Topics can include: Protecting your valuables, police officers are our friends, pedestrian safety, stranger danger, bicycle safety, theft prevention, dangerous items around the home, how to call for help, good citizenship, what to do if you are lost, water safety, bullying, respect for others and more!
Drug and Alcohol Abuse Show (K-6)
Topics can include: The dangers of drugs, effects of drugs on your body, dangers of tobacco, how to deal with peer pressure, saying no to drugs, poisons around the home, self-esteem, Refusal Skills, and more! A great enhancement to your ongoing D.A.R.E. or drug prevention programs.
The Joy of Reading (K-6)
Topics can include: Reading is learning, reading is fun, bedtime stories, reading and movies, not so spooky stories, the Hardy Boys and Nancy Drew books, sharing stories, listen and read, knock-knock jokes.
Puppetry 101 (2-6)
Did you ever want to put on a puppet show? Chris will teach kids about general puppetry techniques, props, stage building, set design, storyboarding, scripting, and performing a puppet show. At the end of the workshop, children will perform their first puppet show in front of a live audience.
The Recycling Show (K-6)
The premise of the recycling show is simply to reduce, reuse, and recycle. However, the show takes children in-depth into the reasons these concepts work and guides them into making a difference in saving our planet. Some of the topics discussed are: How, what and where to recycle, recycling can make you rich, repairing is recycling, reusing books and containers, recycling before and after.
Junior Detective Club (K-6)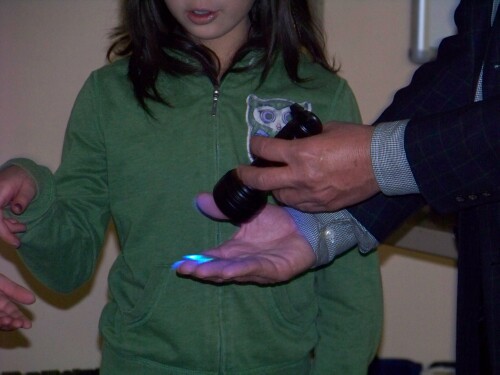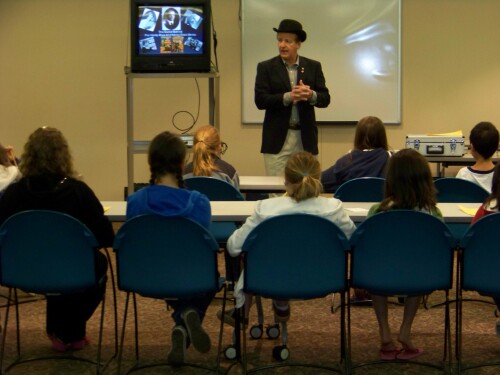 The junior detective club is normally held in several sessions or, it can b e done as a one hour class/workshop. T
This fun and exciting introduction to detective work is appropriate for any grade level. The Hardy Boys and Nancy Drew mysteries series are discussed with Chris sharing a story of when he personally met the Hardy Boy's author in Florida many years ago. An obvious emphasis on the joy of reading is a common thread during the presentation. Children will learn how to dust for and lift fingerprints, search for clues, solve mysteries and catch criminals in the act! Students will also learn about secret codes and ciphers, using invisible inks and powders, how to use libraries and the internet to search for information, and other investigative techniques.